Writing for Singing Dragon
The Singing Dragon team welcomes ideas for new books in all the areas in which they publish.
Singing Dragon now use an online submissions portal for all book proposal submissions, which can be found by clicking the below 'Click here to Submit' button.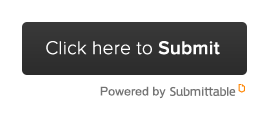 Please note that Submittable is a third party organisation and is not managed by Singing Dragon. You can find Submittable's Terms & Conditions here: https://www.submittable.com/terms
Singing Dragon very much prefer submissions via this online portal. However, if you feel a postal submission is necessary, it should be sent to the following address:
Singing Dragon
Jessica Kingsley Publishers
Carmelite House
50 Victoria Embankment
London
EC4Y 0DZ
Please be aware that material submitted will not be returned to you.
Your proposal will be carefully read by the Singing Dragon editorial team. The editorial process can take some time, and it may take up to eight weeks before a member of the team is able to let you know whether or not Singing Dragon are interested in taking your proposal forward.
If you have any questions or concerns about the proposal submission process please proposals@jkp.com.